The technology sector can be a bit rough-and-tumble for investors at times, but can also be a source of exciting opportunities. As a portfolio manager and analyst covering the tech sector for the past two decades, J.P. Scandalios has seen his share of "dot-com" busts, but also some amazing successes that have literally changed the world. With an office near the heart of California's Silicon Valley, he's just a short drive from the companies driving dramatic change and fostering innovation through cutting-edge technologies. Here, we get to know more about J.P. Scandalios and his investment approach.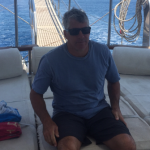 I understand you were quite the athlete when you were younger and studied history as an undergraduate in college. What was your path into financial services and what interested you about it?
J.P. Scandalios: While pursuing my history degree, I took a number of math, economics and accounting classes in college, and enjoyed that type of problem solving. Upon graduating, I had two job offers, and one was with Chase Manhattan Bank's management-training program.
Given my affinity for this type of discipline, financial services seemed like a good fit. My second rotation at Chase was in its Private Bank, and it was just rolling out its first mutual funds. I was fascinated with the entire aspect of research, analyzing securities, managing portfolios and being involved in financial markets.
Chase Manhattan and Franklin are the only two companies I've worked for, with a break between to attend graduate school. The irony is, the second job offer I had coming out of college (that I turned down) was at a semiconductor company that I now cover in my research-analyst capacity.
Are there any takeaways from your football-playing days when you were younger that apply to your professional career?
J.P. Scandalios: Sport, at any level, provides invaluable experiences in bonding, discipline, adversity, winning/losing, pushing yourself to limits, the value of hard work and preparation and many others. These experiences certainly carry over into life and the workplace. Collegiate sports take the intensity up to a much higher level, as careers, livelihoods and university revenues are impacted by wins, losses, and bowl game appearances, in our case.
Sports at the collegiate level are no longer just games played for fun, but a multi-billion dollar industry, a microcosm of our business. Equity research and portfolio management require many of the same disciplines under similar scrutiny. Like sports, we have a daily scoreboard to judge our performance, and the enduring franchises have strong cultures, time-tested processes and high-quality people. Beating your benchmark is always rewarding, but in my opinion, it can't match the euphoria of beating the University of Southern California's football team in front of 90,000 fans!
What defines your approach as an investment manager?
J.P. Scandalios: I would characterize my approach as methodical and patient, with a healthy dose of skepticism. I'm fairly risk-averse, which might seem like an oxymoron for a tech-sector investor.
I've found it much easier in the long-run to focus on high-quality companies that we think possess differentiated capabilities or people. I firmly believe our best risk-management tool is to make it really rigorous/demanding for a stock to make it into a portfolio in the first place.
Your area of expertise is in technology, so can you highlight a few areas you are particularly excited about right now?
J.P. Scandalios: As an equity-research analyst, I cover the semiconductor industry. There are some interesting trends impacting that industry, such as optical interconnect in networks and data centers, artificial intelligence, virtual reality, Advanced Driver Assistance Systems (ADAS), Solid-State Drives (SSDs), Sensor and connectivity chips for the numerous Internet of Things (IoT) devices, wireless charging, and eventually the 5G wireless standard.
In the broader technology sector, I see numerous powerful secular trends where spending is increasing dramatically. This includes public clouds, Software-as-a-Service (SAAS), cybersecurity, digital payments/transactions, e-commerce, robotics, social and on-demand media, as well as the trends I previously mentioned.
How did the "dot-com" boom and bust more than two decades ago shape how investors view the tech sector? Are there any differences in how you and your team view the sector today as a result?
J.P. Scandalios: It seems incredible to think the dot-com bubble was actually "decades ago!" For many years, investors didn't want to hear a word about technology stocks because the financial scars were so bad. A generation of investors were turned off from the sector and some still view tech companies with a great degree of skepticism.
My sense is that one good thing to come from the boom/bust is that many investors are more disciplined now, and want to see profits—or a clear path to profitability—and are more cognizant of the valuations they ascribe to technology stocks. As a result of living through the dot-com boom/bust, our team of technology research analysts are more diligent than ever. I believe we are more sensitive and wary of that type of excessive exuberance. 
The tech sector can be volatile; how do you deal with challenging times, and what message would you have for investors about difficult market periods?
J.P. Scandalios: I tell investors that we embrace the tech sector's volatility and attempt to exploit it. It is easier said than done, and probably isn't helping my blood pressure! But, having 20+ years of experience, and an experienced team, is invaluable. We've lived through a lot of volatility. You remind yourself that this too shall pass, to maintain your discipline and time-proven processes, and the challenging times often provide dramatic opportunities. In many cases, our analysts know these tech companies as well or better than anyone on Wall Street, and we hope that ultimately carries the day.
My message to investors would be that the technology sector is synonymous with innovation. Innovation can lead to disruption but that disruption has the potential to  generate massive economic returns over time—more so than any other sector, in my opinion.
It would be more difficult for me to argue why investors should not consider the technology sector. As I mentioned earlier, it is often during challenging times that the best opportunities occur.
In addition to your technology focus, you  co-manage a small- and mid-cap growth portfolio. How do you differentiate opportunities or your approach? 
J.P. Scandalios: While I have more than two decades of experience  within the technology sector, I more recently started working with Ed Jamieson as a co-manager on the Franklin Small-Mid Cap Growth Fund. It is somewhat "new territory" for me in the sense that I've been spending a fair amount of time learning about the non-technology stocks held in that portfolio and the critical factors one must consider when investing in other sectors (financials, energy, materials, health care, industrials, etc.). It is like learning several new languages at once.
That said, I do not differentiate opportunities. If I/we like a stock, it can be held in both our tech-focused and small-mid cap portfolios, if appropriate, although the Franklin Small-Mid Cap Growth Fund has market-capitalization restrictions. My overarching approach to managing any portfolio is to try to identify and opportunistically invest in the best operators and people in each industry, while maintaining a long-term investment time horizon.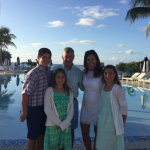 What is your favorite or most rewarding part of your job?
J.P. Scandalios: I still really enjoy modeling and all the work and analysis that goes into deriving financial projections for a company, especially, of course, if it results in good performance for our investments. To see a scenario unfold as you envisioned can be quite rewarding. Understanding, in my case, what function a company's semiconductor product enables, how many it can sell, to which customers, for what price, who they compete with, etc. and estimating a company's ultimate profitability remains a stimulating mental puzzle to try to solve. Our research is our core competency and our analysts are the bedrock of our company.
Is there anything people might be surprised to know about you?
J.P. Scandalios: My heritage is Greek and up until about 300 years ago, my family's last name was Skilas. Fishing is, and was, one of the most important industries in the Greek islands, especially back then. One of my ancestors was caught "borrowing" a fishing boat. To avoid bringing unending shame on his family, he was ordered to change his last name to Scandalios. Probably not the best story for someone with fiduciary responsibilities to tell—but that was a very long time ago!
What do you enjoy doing outside of work?
J.P. Scandalios: My wife and I have three active children who keep us quite busy! Otherwise, I enjoy playing golf in my free time. My wife and I love to travel, especially to the Greek islands (my wife is also Greek). I also try to work out consistently to stave off the vagaries of aging, but it does not appear to be working—I'm still growing older, but hopefully wiser too!
CFA® and Chartered Financial Analyst® are trademarks owned by CFA Institute.
J.P. Scandalios's comments, opinions and analyses are personal views and are intended to be for informational purposes and general interest only and should not be construed as individual investment advice or a recommendation or solicitation to buy, sell or hold any security or to adopt any investment strategy. It does not constitute legal or tax advice. The information provided in this material is rendered as at publication date and may change without notice, and it is not intended as a complete analysis of every material fact regarding any country, region, market or investment.
This information is intended for US residents only.
To get insights from Franklin Templeton delivered to your inbox, subscribe to the Beyond Bulls & Bears blog.
For timely investing tidbits, follow us on Twitter @FTI_US and on LinkedIn.
What Are the Risks?
All investments involve risks, including possible loss of principal. Growth stock prices reflect projections of future earnings or revenues, and can, therefore, fall dramatically if the company fails to meet those projections. The technology sector has historically been volatile due to the rapid pace of product change and development within the sector. Technology companies can be small and/or relatively new and unseasoned. Smaller, mid-sized and relatively new or unseasoned companies can be particularly sensitive to changing economic conditions, and their prospects for growth are less certain than those of larger, more established companies. Historically, these securities have experienced more price volatility than larger company stocks, especially over the short-term.
To the extent a fund focuses on particular countries, regions, industries, sectors or types of investment from time to time, it may be subject to greater risks of adverse developments in such areas of focus than a fund that invests in a wider variety of countries, regions, industries, sectors or investments. From time to time, the trading market for a particular security or type of security may become less liquid or even illiquid.
These and other risks are described more fully in the Franklin Small-Mid Cap Growth Fund's prospectus .
 Investors should carefully consider a fund's investment goals, risks, sales charges and expenses before investing. The prospectus contains this and other information. Please read the prospectus  carefully before investing or sending money.