AI Underpins Growth Potential
In recent years, the evolution of artificial intelligence (AI) has rarely been far from the headlines. Its sphere of influence now reaches into nearly every sector and geography.
AI technology uses "machine learning" to allow computers to perform tasks that usually require human intelligence, such as data analysis, speech recognition, decision-making and translation. AI technology can help make sense out of vast amounts of data so humans can leverage it—in many cases more quickly and efficiently than humans could ever accomplish.
In this video, Franklin Equity Group's Jonathan Curtis outlines some of the practical implications of AI enhancements for companies that help store data, process and then ultimately analyze it.
But the tentacles of opportunity that AI presents extend significantly further than just the technology arena.
Franklin Equity Group's Matt Moberg and Serena Perin Vinton explain the pervasive pan-sector influence of AI in this article.
They outline some examples of the convergence of technology with other sectors to drive innovation.
There is already plenty of evidence that technology-driven innovation is affecting a wide range of sectors, from automotive to defense." – Matt Moberg and Serena Perin Vinton, March 23, 2017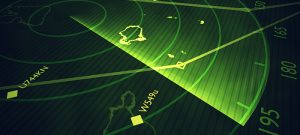 According to Serena and Matt, this convergence trend has been born out of necessity. Many industries have found that they must innovate as productivity gains have become increasingly important.
Companies in many industries have been adopting technology to eke out incremental growth or productivity to drive earnings growth and to better address evolving consumer needs.
In this article from July 2017, Matt Moberg explains how he thinks AI underpins positive growth potential. In particular, Matt suggests that innovation in AI, in addition to biotechnology, medical device technology and alternative energy, will likely bring us closer to having further integration of technology in our day-to-day lives.
He points out that the financial, industrial and energy sectors are leaders in the development of innovative products or prominent suppliers of ground-breaking technology.
What we've witnessed in on-demand technology and services is early evidence of what could be possible in these industries." – Matt Moberg, July 7, 2017.
Understanding Concerns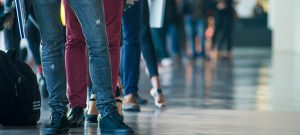 The positives of technological advance are easy to articulate, but many people remain concerned about the wider implications. In particular, it's easy to draw conclusions about the possible impact on employment as factors like AI make job roles redundant. Machine learning may also be reaching conclusions that may not be easily understood or explained.
Some research suggests technology can contribute to more and better-paid jobs. Nevertheless, many economists still cite advances in robotics and AI as a factor keeping a lid on wage growth in the United States even as the unemployment rate falls.
The argument goes that improved technology has broadened the range of tasks that can be automated, compressing wages for low and medium-skilled workers.
Michael Hasenstab, CIO of Templeton Global Macro, addresses that thesis in this article from November 2017. He's skeptical about the impact of automation on wages.
If automation were playing such an important role [in suppressing wage growth], we would expect to see faster productivity growth and modest gains in employment; so far we have seen exactly the opposite." – Michael Hasenstab, November 8, 2017.
AI Still Requires Human Intervention
Franklin Equity Group Research Analyst Ryan Biggs and Mat Gulley, executive vice president and head of alternatives at Franklin Templeton Investments, also have questions about exactly how engrained AI and automation can be. They believe deep-learning machines will remain pattern-recognition engines that offer humanity a sort of augmented intelligence, but not an autonomous one.
One significant hurdle to wider-spread acceptance of AI is the concern that it's not always transparent how AI applications do what they do—and they can't really tell us.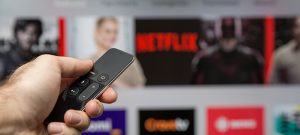 The reality is that for many applications deep learning AI is already in use. For example, streaming services and social media platforms employ AI technology as part of their pattern and behavioral recognition programs. When a streaming service recommends movies you may like, they've been curated by AI. When a social media app suggests friends to tag in a photo—also AI.
Still, the path that a particular AI algorithm takes to determine what playlist to recommend, or which film to curate, is largely unknown. As machine learning iterates new outcomes based on previous outcomes, the cumulative impact of these iterations can lead to results that are difficult to decipher.
Meanwhile, recent headlines have again raised questions about the security of the collected data as well as the purposes to which they could be put.
In this co-authored article, Mat and Ryan point out that even at its most advanced stage of development, today's AI technology still requires human intervention in some form, either as a final decision or in the creation and modification of its software or hardware.
"Most experts agree that the future role of AI in terms of industry—specifically as it pertains to asset management—will be as something experts call 'augmented intelligence'," they explain in this article from October 2017.
Where Is AI Used Today?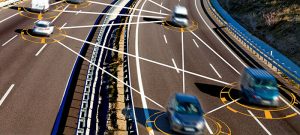 AI was top of the agenda at the 2018 Computer Electronics Show (CES), held in Las Vegas this past January.
Franklin Equity Group's Jonathan Curtis and Robert Stevenson were on hand at CES to see how leading public and private technology companies are using technology to position themselves for what is next. Here's their report from this year's show, including their take on the latest applications of AI, such as self-driving vehicles.
And if you're interested in finding out more about the future of driverless technology, check out our in-depth microsite.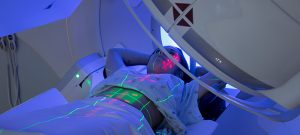 Health care is another sector using AI and machine learning to more rapidly diagnose diseases. There are already examples of companies using AI not only to identify medical risks, but to design interventions.
Jonathan Curtis was highlighting the role of AI in the fight against cancer back in 2016.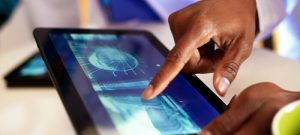 In this article, he explains that one large technology company, was using AI to help doctors provide their patients with effective and individualized cancer treatment by employing an intuitive way to sort through the cancer research that is available online.
The application of AI in health care is also a topic that Matt Moberg revisited in this article in 2017.
Innovation in AI, in addition to biotechnology, medical device technology and alternative energy, will likely bring us closer to having further integration of technology in our day-to-day lives." – Matt Moberg, June 6, 2017
The Future Relation Between Humans and Machines
AI presents the opportunity for a new frontier that could stretch across every facet of business and economy. The technology involved can help people make faster, better and cheaper decisions; but most observers believe the relationship has to be collaborative. And for it to ultimately be successful, we believe this intertwined environment of machines augmenting human intelligence should result in better outcomes.
The comments, opinions and analyses presented here are for informational purposes only and should not be considered individual investment advice or recommendations to invest in any security or to adopt any investment strategy. Because market and economic conditions are subject to rapid change, comments, opinions and analyses are rendered as of the date of the posting and may change without notice. The material is not intended as a complete analysis of every material fact regarding any country, region, market, industry, investment or strategy.
This information is intended for US residents only.
To get insights from Franklin Templeton Investments delivered to your inbox, subscribe to the Beyond Bulls & Bears blog. 
For timely investing tidbits, follow us on Twitter @FTI_US and on LinkedIn.
What Are the Risks?
All investments involve risks, including possible loss of principal. Stock prices fluctuate, sometimes rapidly and dramatically, due to factors affecting individual companies, particular industries or sectors, or general market conditions. Investments in fast-growing industries like the technology and health care sectors (which have historically been volatile) could result in increased price fluctuation, especially over the short term, due to the rapid pace of product change and development and changes in government regulation of companies emphasizing scientific or technological advancement or regulatory approval for new drugs and medical instruments.